Colorado Brazil Fest 2016: August 11th-14th
Hey Brazilian music and culture fans! 
Help support Colorado Brazil Fest 2016 by making a tax deductible contribution to Boulder Samba School. Your contribution is received by Boulder County Arts Alliance and re-granted to the individual or organization through the BCAA Fiscal Sponsorship program.
Click here to make a Donation! 
Ticket information will be available soon!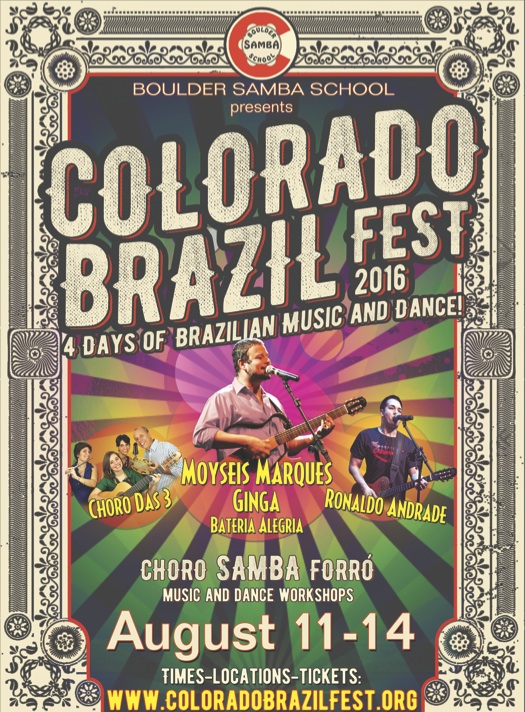 Colorado Brazil Fest 2016 Promo Video